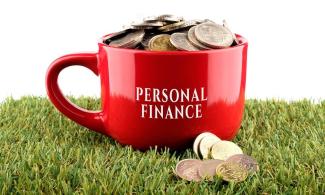 Best Personal Finance Apps - Apps to Navigate Your Financial Success
I hope you've been enjoying the blogs regarding Investment Apps and Budgeting Apps.  In this, the third and final blog on Apps, I'll be reviewing the best personal finance apps to ensure you're on your way to financial success.
Personal finance apps are basically apps to help you organize your financial life and help you save.  Our financial lives can get so confusing so quickly and when this happens most people tend to stick their head in the sand and hope everything is OK.  Don't be an ostrich, take control of your money! 
These apps can be a good way to keep track of your spending, saving, etc. which can help you see if there are any issues with your spending habits, etc.  As always, do your research and see which one of these works best for you.
Wally – Best app for tracking expenses
http://wally.me/  
Fees:   Free (Isn't that great!) – We all love free apps.
What it's all about: Wally is a personal finance app available on the iPhone. It helps you compare your income to your expenses, understand where your money goes, and set and achieve goals. Wally lets you keep track of the details as you spend money: where, when, what, why, & how much.
App features to keep in mind
Attractive, easy-to-use interface

Makes it easy to assign a percentage of income to savings

Keeps detailed transaction records
All data must be put in manually

Can't set budgets for individual categories
Acorns  - Best app for saving your moola
https://www.acorns.com/                 
Fees:  $1 a month for accounts under $5,000
Once you have invested more than $5,000,  Acorns charges an annual fee of 0.25 percent of your assets.
Students can use the app for free!
What it's all about:   Acorns puts your pocket change to work in an utterly painless way – users say that they never even notice the difference. Wouldn't you love to find an extra $300 or $500 or even $1,500 in your investment account each year? The service is free to college students and charges just $1 per month for pretty much everyone else.  It's like having that change jar at home where you throw pocket change in whenever you have it.  This app helps you do it automatically.
App features to keep in mind
No minimums.

Beautiful, intuitive design. Low fees.

Automatic dividend reinvestment. Free for students!
No IRAs.

Investment choices limited to one of five available portfolios.
eMoney - https://emoneyadvisor.com/products/    
Fees For Independent Practioners:  $162 – $324 per advisor /month
Fees for Businesses:  Call for pricing
What it's all about: eMoney Advisor is a wealth-planning technology available for financial advisors.  It has robust features that allow for everything from basic cash flow planning to extensive retirement, investment, and estate analysis. It was created by advisors for advisors to enhance an advisor's ability to create and implement comprehensive financial plans for clients.  Clients have their own secure dashboard they can log into 24/7 which allows them to hook up all of their online accounts so they can see their entire financial life in one place.  This can create a more complete and transparent view for the client and allows the advisor to work with the most up to date information when doing a variety of analyses.
Features to keep in mind
Account aggregation with daily automatic updates.

Comprehensive financial planning platform to show clients their goals, current picture of their financial world, projections, etc..

Feature updates coming at an increasing rate due to the purchase of the company by Fidelty.
Only available to consumers through a financial advisor that offers it.

Assets held away sometimes get disconnected or the client needs to update login credentials.

The details of the planning process are extensive so, the learning curve for advisors can be long but, they have a great support team.
Personal Capital – Best for Wealth Management
https://www.personalcapital.com/             
Fees:  Free (We really do like free stuff!)
What it's all about :  Personal Capital is two services combined into one. First, there's the free financial tracking tool, which lets you monitor not only your spending but also your bank, credit card and investment accounts in one place. That's not to mention the free Retirement Planner, one of the most comprehensive calculators out there.
Then there's the paid financial advisory service, which provides a combination of computer-generated advice and personal consultations with a team of dedicated human advisors.  Given it was created for a lot of users the scope of advice is limited but can certainly get you started.
App features to keep in mind
Encompasses all your finances in one easy-to-use service.  Personal Capital, gives you access to all your finances in one location which they call a "360° View of Your Financial Life."

Their Investment Check-up is a great starting point, although it doesn't give concrete and actionable items, and my guess is because they want to upsell you on their advisor service.

Personal Capital has an app for Apple iPhone, iPad, Apple Watch and Android. It is like the desktop edition and can be used on the go.

Account setup is simple, and their user interface navigation and reporting is well laid out.
Predetermined asset allocation models that are not customizable.

You can monitor cash flow and spending.
Spendee – Best for Shared expenses
https://www.spendee.com/              
Fees:   7day free trial
                                                 Spendee Basic – Free
                                    Spendee Plus - $14.99/year
                                    Spendee Premium - $22.99/year
What it's all about: Spendee allows you to create shared wallets with friends and family that you can use to manage shared expenses for a household budget. Import your bank transactions and let the app categorize them for you to tally how you're spending money each month. You can manually add cash expenses for a more accurate picture of where your money goes. Keep from going over budget by creating budgeted amounts for each spending category and tracking your progress toward the budgeted amount. The bill tracker functionality ensures you remember to pay each of your bills and avoid late payment penalties. If you're going on a trip or another special event, you can create a category specifically for that event to track your spending and keep yourself on budget.
App features to keep in mind
Loads of features.

Easy to add transactions.

Intuitive, user-friendly interface.

Great way to keep track of your income and expenses.
Can't make custom categories for income.
Bonus App Review
Fetch Rewards – Great for free rewards on things you are already buying
Fees:  None
What it's all about:  Fetch Rewards is a great app that allows you to get rewards on money you are already spending on things like groceries.  Fetch Rewards was created to help consumers get rewarded for being loyal to a variety of brands, regardless of where they shop.  It is as simple as shop, scan your receipt, earn points, get rewards.
App features to keep in mind:
Easy to use

Suggests certain brands for additional points

Shopping list feature

Easy to redeem points for rewards
Ask around to see if your friends or family have experience with any of these and also feel free to sign up for the free options to see how you like the apps features, user interface, etc.  If you are going to use one get something that feels good to you and is easy enough to use, otherwise it will just be another app on your phone you forget about!
I hope you've found our trilogy of blogs informative and of benefit to you.
Thank you for reading this post, If you have any questions regarding my services, please feel free to contact me here.
Thank you for reading!
Cheers,
Derek Notman