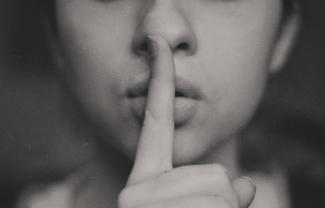 The Financial Planning Secret Entrepreneurs Know That Makes Them Millionaires
Are you doing it all wrong?  Let's find out.
Entrepreneurs that become millionaires do things differently than those that don't.  Yes, luck is certainly part of the entrepreneurial journey to success, but it is not the only component.  In the work I do with founders I have noticed some common traits among them that tend to lead to their skyrocketing success and millionaire status.
They are passionate
They are strong willed
They are persistent
They are great users of leverage
More importantly than any of these traits is that they start with the end in mind.  Although they know that attention to details, systems, people, capital, sales, tools, etc. are all necessary components to building a successful company, they realize that without a process to put them all together in symphony to achieve the big picture, none of the smaller pieces matter much.
It's like having an orchestra trying to play without a maestro!
So how does this translate to their financial planning and helping them become millionaires?
Short answer, mindset.
Let me explain.
The term "financial planning" is thrown around quite a bit.  It usually is thrown around incorrectly.  What do you think of when someone asks you about your financial planning? 
Your money?
Your investments?
Your debts?
Furthermore, many "financial advisors" will say financial planning includes things like:
Rates of return
Investments
Asset allocation
A variety of financial products
Fees
Cash flow
The list goes on…
It has been my experience that all of this is wrong. 
Think about it, what is the single most important thing you want your money to do for you?
I have asked this question countless times in my career, the answers never are about rates of return, fees, investment allocations, etc.  The answers are based upon what is truly important in people's lives.  It could mean you want to make sure your family is taken care of.  Perhaps you want to give back to charity, travel the world, support causes important to you, etc.
Instead of first thinking about fees, financial products, and rates of return, entrepreneurs are thinking about what they want their money to do for them.  Here comes the secret they know….
The Financial Planning Secret Millionaire Entrepreneurs Know
Entrepreneurs don't think of financial planning as a discussion of rates of return, financial products, asset allocation, retirement, etc.  They think of financial planning as the process of leveraging all of these tools, concepts, strategies, etc. to realize their hopes, dreams & goals.  It is the same way they think about their business, it is how they are able to become wealthy millionaires.
Remember, mindset & process are what can help you join the ranks of fellow entrepreneur millionaires.  By applying it to financial planning, or really almost anything in life, you greatly increase the odds of realizing your objectives.
Thank you again for reading this, I hope you found it of value.
Best Regards,
Derek