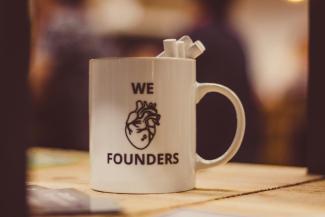 Personal Financial Management
Why Financial Planning for Founders Needs to be Different
Being a Founder
It's an exhilarating notion being the founder of a start-up company.  Whether you've joined Silicon Valley or you're venturing into engineering or manufacturing, there is no doubt you should consider financial planning for your future.  Being a start-up entrepreneur does not afford the luxuries of a guaranteed salary, nor the fringe benefits one comes to expect in fulltime employment.
Where to Start
All being said and done, where do you start?  Who do you contact to garner important information regarding your financial future?  How financially savvy are you and will you be able to navigate your own financial path successfully?  If you're not that financially geared and the jargon leaves you feeling slightly in over your head, you may very well want to engage with a certified and knowledgeable financial planner.
Gone are the days and the notion of financial advisors being edgy, grey suit clad monosyllabic individuals wrapping you over the knuckles for not planning your wealth the nanosecond you completed high school or obtained your university degree.  Rather, and thankfully so, the world of financial planning has evolved, and the industry has produced advisors and planners that are on the cutting edge with modern trends and can thus understand your individual needs and offer a personal, one-on-one tailor-made solution.
Planning your Start-up's Finances
Have you, as a start-up founder considered a few principles when planning your start-up's finances? Entrepreneurs start new businesses for different reasons and they bring to the enterprise a range of various skills.  Some business owners seek more personal fulfillment through the work they're passionate about, whilst others want more control over their time.  Of course, some hope to earn more money. A lot more money!
The importance of being truly prepared for the financial reality of a start-up business applies to all entrepreneurs.  Initially, there will be start-up expenses and it can be tempting to sugar-coat the numbers when you're eager to get started.  Take a step back and be honest with yourself.  Creating an accurate tally of start-up costs can be the difference between success and failure. 
It is quite common for founders in the start-up and high growth business world to invest or save incorrectly. This extends not only for the people running the companies, but also for their employees.  In all honesty, saving for retirement, budgeting your money, and figuring out how to invest a windfall is not something most of us set aside time to plan for.  These tasks are best handled by working with professionals.
Financial Tips for Entrepreneurs Launching a Start-up
A few tips to help you avoid some of the common financial mistakes entrepreneurs make when starting a new business:
Cash flow management is key
Track and monitor all spending
Limit your fixed expenses in the beginning
Remain optimistic but prepare for the worst
Every minute of your time has monetary value
Focus on customer acquisition
Make sure you pay yourself
Establish financial goals
Why do you need financial planning?
A financial plan is a strategy that helps you achieve the goals you've set for you and your family. It considers your overall financial health, and assesses your budget, investments, retirement goals and lifestyle to create a pathway to personal financial security, freedom and ultimately helping you realize your hopes, dreams, and goals.
Here are the biggest reasons any business owner or entrepreneur should have a financial plan: 
You want to have a clear visible way to see how the business is doing versus your own finances.  From the get-go, a plan will establish transparency and separation.
If you're going into business with yourself, by yourself, you are taking a risk!  However, don't give up; ensure you are covered financially.
It keeps your head in the game
A financial plan provides you with the comfort and peace of mind to know you can always do what truly is in the best interest of your business.
Financial advice should always be personalized.  In the 13 years I have been a financial advisor I have never come across two clients that had the exact same needs.  Solid financial advice should be administered through a qualified financial advisor (Certified Financial Planner®) that can have an open dialog with you. 
Running a start-up will evoke a sense of uncertainty, however, that doesn't mean as a founder you don't need to plan ahead.  In fact, it's just the opposite.  The more you understand the financial expectations of your company and plan your actions accordingly, the more you stand a chance of succeeding.  A good financial plan begins with the long-term financial goals of the start-up founder. Once goals are established, the plan will determine cash flow needs going forward. Before you contemplate talking to potential investors, you want to ensure you understand what resources it takes to get your company off the ground and what milestones you need to achieve and by when. 
If you require further information, guidelines or expert assurance, be sure to read a previous article covering 4 Money Management Tips for Entrepreneurs, Founders, and Employees of Start-ups here.
Thank you for reading!
Cheers,
Derek