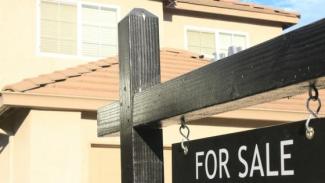 How to get a mortgage when you are self employed
Self employed and need a mortgage?  Entrepreneur?  Business Owner?  Use these tips and best practices to help you get the mortgage financing you need.
What are you supposed to do to get a home mortgage when you are an entrepreneur who owns a startup, especially in the early stages?   As someone who works with entrepreneurs and who has also been through the mortgage process a number of times I wanted to share some tips and best practices I have gained from my experience and that of the people I work with to help you be better prepared when you are looking to get approved for mortgage financing.
Banks & Lending:  A little History
As most of us will recall, the financial crisis that reared its ugly head in 2008 was in large part due to predatory lending practices by a variety of mortgage brokers and some banks, with many of these new mortgages being bundled and sold off as investments to Wall Street who in turn did some pretty crazy stuff with them!
Before the crisis it was much easier to get qualified for a mortgage, ever hear of the NINJA loans?  "No Income, No Job, No Assets".  The days of this type of lending are gone, hopefully for good.  In response to the financial crisis the regulators and the public demanded stronger guidelines and protections in place for banks to lend.  As part of the response to the financial crisis banks had to abide by the new law passed by congress, the Ability-To-Repay Rule.  It requires most mortgage lenders to make a good-faith effort to determine if you are able to pay back the loan they make to you.
So in addition to all banks playing by essentially the same rules they are also now required to make sure you can actually afford the mortgage you are applying for.  This is good because it ensures banks are lending prudently, the catch is that it makes it more difficult for some people, like entrepreneurs & business owners, to get approved for a mortgage.  Banks traditionally like to see stable W-2 jobs where you can prove employment and income that is likely to continue for the foreseeable future, entrepreneurs in the early stages of their business simply don't have income history.
Banks & Lending:  All Banks Are Now Essentially the Same
In researching this article I made it a point to meet with Madison, WI banking experts to learn more about banks & lending, especially for entrepreneurs and business owners.  Justin Hart, VP of Commercial Lending, and Amy Gile-Enge, VP of Real Estate Loans at Capitol Bank where kind enough to give me some of their time to explain our complex banking system and provide some tips & best practices for working with a bank and what you would need to get a mortgage.
They explained that since Dodd-Frank was made into federal law that banking, and the requirements to get a mortgage, have changed drastically since the financial crisis.  The Dodd-Frank Wall Street Reform and Consumer Protection Act was signed into federal law on July 21, 2010 as a response to the financial crisis of just a few years before.  It made a variety of changes to the financial services industry and how business could be conducted moving forward. 
One of these changes is how banks are allowed to loan money to borrowers.  Regardless of the size or location of the bank, they are now all bound to lend money according to the rules laid out in the Dodd-Frank law.  This is actually a hugely positive outcome from the perspective that banks have to all play by the same rules, thus making the relationship you have with that bank vital.  In other words, you can essentially get the same mortgage deal from almost any bank, the differentiator being on how they market their 'deals' to get you in the door.  So find a bank and mortgage professional that you like, trust, and can build a relationship with, the rest will take care of itself.
Home Equity and Cash-Out Refinancing Options
For those of you who perhaps already have a home but are not sure if a refinance or cash-out refi is a good idea it is certainly something to consider.  These can be useful tools if you need to get money for your business or just simply lower your month payments if interest rates have come down. Again, you need to speak with your banker and mortgage professional to make sure you understand how it all works and if one of these options works for you.
A nice resource is put out by ConsumersAdvocate where they did a deep dive on providers of these types of loans and selected the best ones they believe are out there.  You can check out the guide here.
5 Tips for Entrepreneurs to get Mortgage Financing
The following tips & insights are a combination of my personal experiences, those of my clients, and from professionals in the banking industry.  Keep in mind that no two mortgage applications will be the same, and neither will the lending institution and their underwriting parameters, often with a multitude of variables and exceptions to the rule.  Given this ambiguity, one can still be better prepared for the mortgage financing process.
Verify your Employment & Income
For those who have W2 income, this is a rather simple and easy thing to do.  For those of us that own a business, especially a new one, there are going to be more things needed to verify your employment & income.  The following may serve as suitable proof for your bankers:
The last 2 years of personal and business tax returns (this is probably one of the most important things you will need)
A letter from a tax professional (CPA, Accountant, IRS enrolled Agent) stating you indeed have a business
State and/or business license's
Official letterhead & business cards showing you have a business and are the owner of it
Official documents showing the business has been in existence at least 2 years
Be Organized!  Isolate your personal and business assets
Although your startup is probably your biggest asset, or liability, you will still want to separate your personal and business assets.  Having organized personal & business balance sheets will make it very easy for all parties involved to know exactly what your financial situation is.  Bookkeepers and tax professionals can ber very helpful in helping you organize your financial life.
It can be a little bit of work, but segregating your assets is easiest when you don't have much.  Learning this organizational skill early on will make your life much easier in the future as your financial situation becomes more complicated.  Tools like eMoney, Mint, Quicken, etc. are pretty easy to set up and will make the ongoing process of managing all of your holdings much easier and transparent.
Know your Banker
As an entrepreneur your financial situation is certainly unique, thus you should make it a point to build strong relationships with professionals you may need to rely upon at some point, including bankers!  At the end of the day the lending institution is going to be investing in you just as much as in your house, business, etc.  So, make sure they know who you are and what you are trying to accomplish.
When you use one of the big national banks, even if you start with a local branch, your loan application usually is sent off to some back office where the mortgage underwriters are sitting in cubicles just reading the black and white of your application, they have no idea who you are other than what is in front of them.   This may work well for the typical lending application, but certainly not for one as unique and different as those of entrepreneurs.
As I mentioned earlier, for home mortgages the rules and process are much more aligned between banks, however if you ever need business financing, lines of credit, etc. for your business, having a trusted relationship with your banker will make securing this future credit that much simpler.
Be Open to Waiting or Thinking Outside the Box
As a founder you simply may not be able to qualify for a mortgage when you want to.  It may come down to not having two years of income statements (W2's).  If a bank simply can't lend you money given the laws they are abiding to, there are still a few things you can do such as:
Wait a year or two while you establish tax returns and income.  This can also be helpful since you can save up money for a down payment.
Try to get seller financing.  The current owner could hold the mortgage for you as they are not required to follow the same lending rules as banks, definitely talk to a mortgage professional about this option so you are prepared.
Rent to own.  Establish a contract to rent the property with the option to buy it in the future at a predetermine price. 
For the last two options make sure to work with an experienced real estate attorney who understands these types of situations and can give you solid guidance.
     5.  Remember your banker/mortgage broker is selling you a mortgage
Although it is important to rely on working with a mortgage/banking professional when getting a mortgage keep in mind that they are trying to sell you that mortgage, this is how they and the bank get paid.  So, it is always a good idea to run the numbers by an independent third party, like your financial advisor, to make sure the mortgage you are "approved" for is actually a smart move considering your financial situation.
Preparation is Key
The single most important thing I learned from my research & experience is to be prepared.  Don't find the house of your dreams and then go running to the bank for a mortgage, go into a bank and meet with a mortgage professional BEFORE you need it, they will learn about your financial situation and explain whether or not you are a good candidate for a mortgage currently, and what you should do to get ready for one in the future.  Not only will doing this give you reasonable expectations for how much you can afford and when, but will make you more confident in making your first offer when the time is right.
Thank you for reading this!
Cheers,
Derek