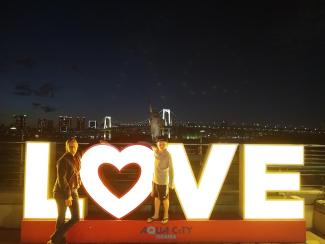 Why I Became a Financial Advisor
What does a financial advisor do?
If you are going to engage the services of a financial advisor I would argue that it is more important to know their "why".  What is their motivation and inspiration for being in the business of giving financial advice?  If they can't give you a strong reason, then perhaps they are not the advisor for you…. Here is my story.
The day I was born in Dublin I was a citizen of three countries; Ireland, South Africa, and the USA.
My mom grew up in Apartheid South Africa. My dad is a German-American who grew up in the Midwest. Ireland is totally natural, right! LOL
My mom's brother, who would have been my uncle, was killed by a drunk police officer in South Africa when he was on leave from the Navy. Definitely another story!
My dad's mother had to climb through the hills of Nazi Germany to escape the Hitler regime. The things she used to tell us....
My Journey
Although I moved to the States as a young lad I grew up in a "global" family which taught me to look at life through a global lens. I could be considered a "Midwest" kid and I do identify with the Midwest but also feel as though I am part of a global community. I have had the privilege of extensive world travel and have come to find that most people, regardless of color, race, religion, etc. all want to be happy, love their families, and be successful in their endeavors.
My parents were educated, and my dad had a secure and well-paying job, we never had to worry about having food on the table.
But there is a downside to this. My parents also never had a financial plan. More on this later.
I went to university in Northern MN and ended up getting my BA in Archaeology (yes, this is how it is spelled!) and Anthropology. In other words, I was going to be Indiana Jones.
Unfortunately, Harrison Ford was still going strong as Indy so I had to come up with another plan.
Although I have worked a lot of different jobs, starting when I was 10 or so, my first "real" job out of college was as a counselor at a residential treatment center for at-risk youth. In other words I worked with a team of teenage boys who were murderers, rapists, drug dealers, arsonists, sex offenders, etc. It was an eye-opening experience that taught me a lot about myself and the real world. Not to mention I learned how to defend myself from physical attacks.... Loads of stories here, but for another time!
After doing this for just over three years and having a lot of success I decided to try something different. I have always been entrepreneurial and always been interested in the concept of money.
My wife, two dogs, and I moved to Vermont. We had no jobs. No house. And didn't know a single person in the entire state. But hey, we were young (I'm still young right?) and wanted to give it a go!  I used this transition as an opportunity to assess what I wanted to do in life and what would make me happy. I had learned I loved working with and helping people, especially when they weren't attacking me  I also had a growing interest in working with money, investing, etc.
So, I ended up in the financial services industry. It was a place where I can help people do what was important to them by helping them master their money.
My Why
Remember how my parents didn't have a financial plan? Well it was the biggest mistake (and they made their fair share of mistakes) that I think they could have made. Not having a handle on their finances and not having open communication about it led to a variety of problems, some still front and center today. Money can literally tear apart the fabric of a family if it is not understood and respected.
I didn't want any of my clients to have to go through or experience the many negative things that can come from not mastering their money. Thus, my passion and motivation for being a Certified Financial Planner®. I get to learn what is important to people, help them articulate, talk about, and crystalize it all, and then help them use their money to accomplish whatever it is that is important to them in life. How awesome is this?!
As some of you may know, this is a tough industry. I started going gray in my late 20's (I call is Ash Blonde)! Early on I did what I was taught and found success but also made many sacrifices, missing time with my family and putting my passions on hold.
After my son was born I decided to make changes to my business that would be beneficial to me and my clients. Long story short (this is already kinda long!) I transitioned my entire business to a virtual model.
It has allowed me to live life on my terms while being able to provide a life enhancing experience for my clients all while not being dependent on location. It is a mutually beneficial arrangement where both sides win. Isn't that how it should be?
I share my story for a couple reasons
First, if you are someone who is looking for professional advice with your money make sure to do it with a Professional, not a Peddler. A professional is in this line of work for the right reasons, they have a strong "why" and are passionate about helping others. A Peddler is someone who just wants to make a lot of money using any means necessary....  Once who their why then you can ask a financial advisor what they do.
Secondly, if you are an advisor who is looking for a better way to build & run your business than I hope to be an example and inspiration to you.
I hope you have enjoyed my story and learned a couple things from it. I was encouraged to write this by my new friend, Christine Teh, and am glad I did, it was a fun trip down memory lane and a great reminder of why I do what I do every day.
Wishing you all the best,
Derek