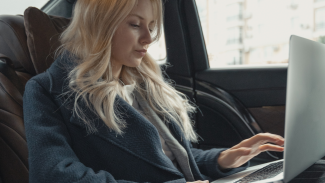 Why It Is Imperative to Vet Your Wealth Management Advisor
As a high net worth individual who created their own wealth, your approach to vetting a wealth management advisor, or any financial expert for that matter, should be tailored to your specific needs; your unique situation.
You've created your wealth by taking risks, pursuing passions, and solving problems. You are past the point of basic strategies like saving for a down payment on your first house, putting money into your 401k, or getting your first will in place.
As a Self-Minted Millionaire, you still have problems you need to solve, though. Just because you're wealthy doesn't mean your concerns go away. They merely change, and if anything, become more consequential.
As a result, you place focus on the following:
Leveraging time & money to increase effectiveness

Exclusivity

A Luxury lifestyle

Luxury travel

Privacy

Being socially responsible with their spending and investments

Convenience & flexibility

Connections & relationships
Whether we like it or not, the fact remains that high-net-worth individuals tend to be the target of various questionable practices.
Instead of creating their own wealth, some people look to take advantage of those who have and try to exploit them for their own benefit, and this is precisely why you need to vet anyone you work with thoroughly.
What Is A Wealth Management Advisor's Role in Securing Your Priorities?
A wealth management advisor should offer much more than just investment advice – they should provide a holistic approach to all aspects of your finances. A wealth management advisor coordinates all the services needed to manage your money, helping you plan for your current and future needs.
Wealth management advisors should combine all the features of financial services to address your diverse needs.
Trusting someone with your money is a tremendous undertaking, so choosing a wealth management advisor should be handled carefully. Before you place trust into an advisor, you should know who they are, whether they are sincere, how they work, and how exactly they can help you
Before employing the services of a wealth management advisor, you should:
Check Their Website, References, And Credibility
If you want to form a comprehensive understanding of your wealth management advisor, the first thing you have got to do is check their website. On their website, you will usually find out who they've worked with, what services they offer, what they specialize in, and hopefully some transparent pricing.
Does your wealth management advisor have a distinct skill set or focus? Do they usually work with clients like you? What experience do they have, and do they have references you can get in touch with?
Are the advisors you are relying on really doing what is in your best interest? Are they legally obligated to do what is best for you? Make sure to ask any advisor you may be working with this question upfront.
And although an "advisor" may say they are a fiduciary, it is important to vet them. Do your fact checks!
What defines a fiduciary?
Fiduciary (Law): "Involving a confidence or trust…". In other words, someone who is legally obligated to do what is in your best interest.
With any wealth management advisor, you are considering using, ensure to check if they are a fiduciary. Sometimes you may need a non-fiduciary advisor's services, which is fine, but make sure to triple check out their background before working with them.
Are they creditable? Have others had a good experience working with them? Call up those references and be sure to ask them everything you need to know.
You can further vet a wealth management advisor by checking out these public databases:
Ensure They're Interested in Finding Out Exactly What You Want
Your desires and needs are entirely unique to you, meaning that the planning, strategies, and tactics your wealth management advisor offers need to be highly personalized and customized.
It's important to vet your advisor to ensure they are interested in who you are, what's important to you, and what you are looking to accomplish with your wealth.
Like building your dream home, your life and financial planning start with a vision.
If your advisor won't take the time to understand your vision truly, then how could they possibly help you attain what you truly want?
The following fundamental questions are what your wealth management advisor should be asking you, before anything else:
What are your hopes, dreams, and goals for the future?

What are your family's needs and goals?

How are you planning for increased longevity?

How do you define "social impact," and what does it mean to you?

What are your philanthropic priorities & goals?
The ideal wealth management advisor should be willing to do everything in their power to help you determine the single most important "thing" you want your money to do for you.
Wealth management is a journey, not a race, and should be undertaken with a partner that understands you and your lifestyle at some very fundamental levels.  If they don't understand you, how can they help you?
Thank you for reading!
Best Regards,
Derek Notman