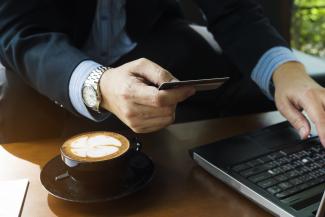 Wealth Management – Why Privacy Matters
Anonymity and discretion are hot commodities when maintaining a luxury lifestyle. Effective wealth management comes with a new set of challenges in the modern world.
The wealthy have always been private, but their desire for privacy has increased as they seek more security in a technological age. Privacy and safety are inextricably linked. There was a time when privacy concerns were predominately about financial loss, through bank wire or credit card fraud.
Personal information is now readily available on the internet and social media accounts, people are using what was once private information to learn more about you. If this information is so accessible, how hard could it be for professionals to get their hands on sensitive data?
The priorities of wealth planning have shifted with privacy now topping the list for most millionaires.   
The Age of Data
We live in the age of data, that is a reality. How we adapt to the changing landscape is set to define our future.
If someone told you a decade ago, you have to spend more than five million years glued to a streaming device to watch all the video content that will cross global IP networks in 2021, would you have believed it? I wouldn't have!  
The world of data has become a critical pillar in human life as we have been propelled from an analogue age into a digital one. It can only be theorized what the next transition will bring; however, the power and capabilities from using data are virtually limitless. To sustain wealth longevity, it's important you harness technological protection methods to help secure your data.     
Financial Advisor Confidentiality
When it comes to whether or not client-advisor confidentiality exists – it depends. Unlike lawyers, not all financial advisors are bound by client privilege. However, client confidentially is a requirement for Certified Financial Planners (CFPs).
The Securities and Exchange Commission's (SEC) Regulation S-P requires advisors to keep financial information 'secure' and to provide a 'privacy notice' to clients.
By law, advisors must tell clients what information they gather, how they use it, and who they share it with. But these regulations are designed primarily to safeguard customer records against identity theft. There's no specific language about keeping personal business secrets as there is with an attorney.
You'd be surprised how regularly large brokerage firms share clients' financial details with their business allies or strategic partners to generate cross-selling opportunities.
Privacy is a growing concern, and as such, you should consider asking your advisor for a written notice detailing their code of conduct in this regard. Put your mind as easy by reading the fine print. It could be well worth it in this case. Know what you are getting into, and only deal with an advisor who keeps everything confidential.  
Only Trust Secure Communications  
With the vast number of methods available to communicate, the importance of selecting a trusted platform is crucial. The financial industry was the target of one of the highest number of cyber-attacks in 2020.
Cybercriminals are more determined and sophisticated in their attack methods than ever before. Keep cyber threats at bay by taking a proactive approach to data protection. 
The recent WhatsApp controversy highlighted just how important privacy is to consumers. The popular messaging service saw a huge group of its users jump ship for rival platforms due to a privacy policy update.
WhatsApp recently announced the unpopular privacy policy no longer allows users to opt-out of sharing their data with parent company Facebook. According to the new policy, user data like phone numbers, address books, pictures and the contents of some messages will now be automatically shared with Facebook.
Facebook too were in hot water in 2018, when a major security incident exposed 50 million of its users' account data. The company has since been scrambling to regain its' users' trust, which is never easy, or even possible to get back. During the adoption period of new technology is when the lowest competence of new users exists and the ideal time for smart, resourceful criminals to strike.
Do not make use of any platforms that may be compromised. Having secure processes and policies in place can help build additional resilience, by removing the riskiest communication channels and replacing them with dedicated fit-for-purpose security-focused systems. Be astute – make sure to keep your business communications secure and use financial advisor services who value your safety and their own.  
Get Yourself The A-Team 
In wealth management, privacy planning is often a collaborative enterprise. One person may not sufficiently cover your needs. Depending on what you are involved in, you may need specialized lawyers, accountants or other advisors to protect yourself adequately. 
Get a team focused on engaging well with each other and adding value to your life, rather being territorial or greedy.  
Our world has become increasingly connected and intermingled in the past few decades due to the rise of technology. These connections are only likely to increase in the coming years. With technology's inevitable immersion into everyone's lives, the need to find solutions to protect yourself and your information is greater than ever.
It's good to embrace technology but do it with thought, purpose, and reserve. Be careful and manage the information you are sharing. Once it's out there, it's out there!
Best Regards,
Derek Notman